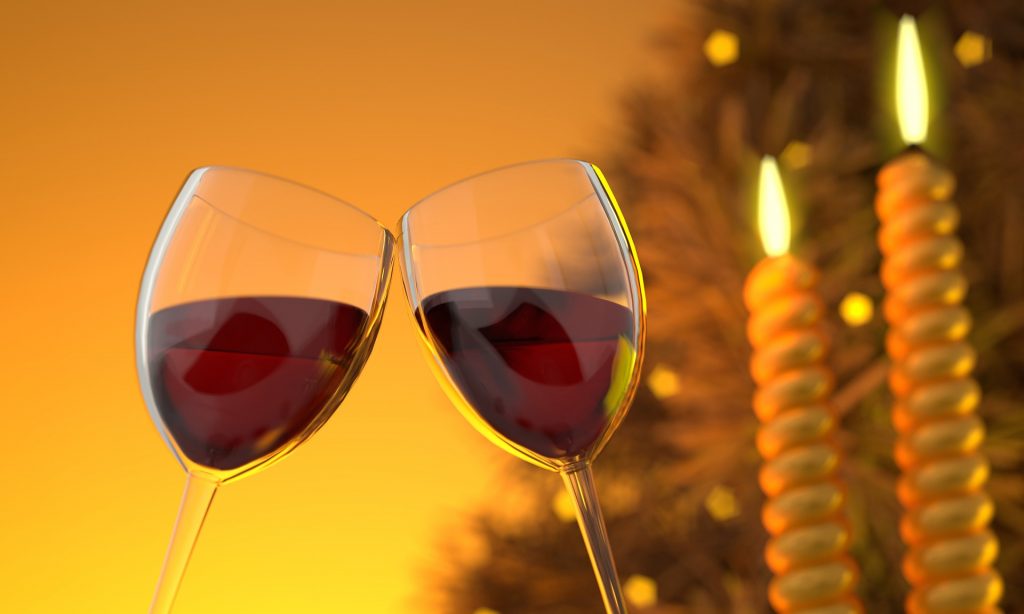 Moving is never as cheap or as easy as we expect it to be. You have to account for cleaning costs, U-Haul's, security deposits—and that's all before you actually move in! By the time your boxes are (mostly) unpacked, you've bought new furniture, and you've transformed empty space into a home, you're probably overwhelmed by how much of a dent you put on your credit card.
And now it's time to plan your housewarming.
Luckily, while moving itself is expensive, there are plenty of savvy ways to save money while also throwing a great housewarming party. Here are 7 cost-effective ways to do just that:
1.     Evites
Save the money on direct mail by creating an event invite on Facebook. Not only can you do this in a fraction of the time, but it's also a great cost-saver. You can add whatever information is necessary (time, date, location, fun photo) and determine if guests can invite friends. In my experience, what's been the most helpful about Facebook event invites is the ability to send updates on the page. If you've forgotten to get ice, or if those parking spots across the street are no longer available, communicating this information will assist your loved ones and make your life a lot easier.
Also, everyone that says that they are attending an event will get a reminder an hour before the event begins. To be safe, however, send out an occasional notification. Odds are, your housewarming isn't the only event your friends and family have on their calendars.
2.     Create a Signature Cocktail
Sometimes going to the liquor store before planning a party can be just as dangerous as going to Target to buy shampoo. You realize while you're there that you're out of AA batteries, light bulbs, towels are on sale, there's 20% off in electronics, and before you know it, you've spent over $100—none of which is on shampoo.
Before buying alcohol for your party, have a signature cocktail in mind. If you can't think of any, here are ten. Creating one cocktail in bulk ensures that you'll have plenty to go around without spending hundreds of dollars on liquor that may or may not be consumed. Let your guests know what your signature cocktail is on the event invite. If you feel like diversifying, you can also get a bottle of red and a bottle of white wine and a case of beer so that your friends have other options. Costco is an amazing place to get a large quantity as a wholesale price. If you don't have a Costco membership, we recommend Trader Joe's for wine. They always have a great selection at a very affordable price.
To increase your housewarming cost-savings even more, make the party BYOB. It's your housewarming, after all. Your friends and family are there to celebrate you.
3.     Appetizers and Finger Foods
For simplicity's sake, don't make your housewarming a dinner party. Adding a dinner component requires you to spend extra time in the kitchen both before and during your housewarming. It also demands that your guests arrive at or by a certain time, and while dinner can be made on the cheap, putting together a few appetizers and finger goods is a much more cost-effective idea.
Chips, pretzels, and dips are universally liked. Deviled eggs can be made for about $5, and never underestimate the power of finger sandwiches. In a pinch, you can also buy a meat tray or veggie platter, but more often than not you can buy the same items yourself for half the price and twice the presentation value.
4.     Potluck!
Who doesn't love a good potluck? It's worth emphasizing again that this is a housewarming party and that people are there to celebrate you. Odds are, most of your loved ones have endeavored moving before and know that it's not cheap. A major time and cost-saving solution for throwing a housewarming party is to have every attendee bring a dish. If they're not sure or what to bring and don't want to risk duplications, create a list of the people attending and the items they are planning on bringing on your Facebook event invite (see what I did there?). This will alleviate the majority of the food and beverage components of your housewarming soiree. It will also give you time to focus on other things.
We would, however, suggest that you have at least a few food and beverage items available. When your first guests arrive, they will want something to drink and snack on while the party grows.
5.     No Need for Decorations
You don't need to throw up streamers, balloons and confetti cannons for your housewarming. It's your housewarming; the space you've furnished with memories—old and new—are your decorations. The excess decorations can actually get in the way of everything you've moved and built. Your loved ones shouldn't have to shove balloons aside to see your new entertainment center or duck under streamers to pass through the hallway. Save your trip to the party store for your birthday or a holiday party. For your housewarming, less is more!
6.     Use Disposables
Obviously, if you already have plenty of dishes, glassware, and a dishwasher, you don't need to buy disposables. Using your own kitchenware is cheaper than buying anything. However, if you are going to buy kitchenware for a party, don't hesitate to buy solo cups, disposable dishes, and cutlery. Not only is it cheap, but it will save you time on clean up. Between packing, moving, unpacking, and cleaning, the last thing most of us want to do is more cleaning. Also, your loved ones will understand if you "haven't found the box with the kitchenware yet."
7.     Write Up a Checklist
Think about everything you want to have at your party: food, beverage, entertainment—everything. Once you have a checklist in place, stick to it. This is the best way to stay on task and on budget. If you want to waver a little from the checklist, that's fine, but never to Target just looking to buy shampoo.
If there are items on the checklists that you can't get because of time or financial constraints, don't be afraid to reach out and ask for help. Housewarming parties are great—but always keep in mind that parties are parties because of the people that attend them. If you're inviting someone to your housewarming party, you're inviting them to celebrate a new chapter of your life. Your loved ones should be happy to help, and hopefully, you would do the same in return.
Now that you have 7 new ways to make your housewarming cost-effective, get out there and start planning! And most importantly, don't forget to have fun and celebrating your life in your new home.