Personalized travel planning with Just Your Suitcase is the cure for the common vacation. While travel itself is on pause, there's no time like the present to start planning your next getaway. 
"Right now I'm giving free consultations for anyone who is even thinking about taking a trip in the future," Just Your Suitcase's founder, Scott Swiontek, says. "Then, we already have a plan in place as all of this starts to clear up and we know definitively when it's safe to travel again.."
Scott specializes in personalized travel planning. While most travel agents sell vacation packages, Scott's trip planning is tailor-made for you. 
"Let's say that you wanted to do a hiking trip through Patagonia, a wine tour in France, or a road trip down Italy's coast… I would pretty much plot out everything for you," Scott explains. "I deal with all of that specific minutia, do all of the research for you, and work with you to plan the perfect itinerary. 
"I'm very much more into customized travel. I like planning trips that are going to be different for you and the next person. I also look out for you. For example, if you're vegan I know what to look for. I even go as far as calling hotels to make sure they don't have down pillows. I take things a step further than most travel agents."
Planning the Perfect Vacation
Planning the perfect vacation is no small feat. Scott saves you the 20+ hours of research to determine what neighborhoods and hotels you should stay at, what flights to take, what you should do, where the tourist traps are, etc. 
"As screen time dominates people's lives, I think that personalized experiences will be a lot more sought out. Vacations not based on an algorithm are going to be more appealing to people and I want to be one step ahead of that trend."
Scott's favorite clients are those who want to collaborate on their vacation planning. He loves to hear feedback – especially if you're going somewhere he's never been or doing something that he's never done before. He also responds with some feedback of his own to help you plan the perfect trip. 
"Let's say you want to go to Iguazu Falls in Argentina… You should build in a 'rain day' just in case you get there and the weather is miserable," Scott says. "You're going to regret trying to travel too  quickly and have a less than ideal time. Whereas, you could have added another day and had a 50% more chance that you're going to have a clear, sunny day."
As a personalized travel planner, Scott doesn't work solely on commission. This means that he isn't incentivized when recommending certain hotels or excursions. "If you want to stay in an Airbnb, I'm happy to find the best Airbnb for you – and a lot of my clients often prefer that," Scott says. "Even if it involves pitching a tent on the side of the road, I'm happy to plan any kind of trip that you want to take. I do whatever I can to make sure you have the best experience."
Travel Planning From Personal Experience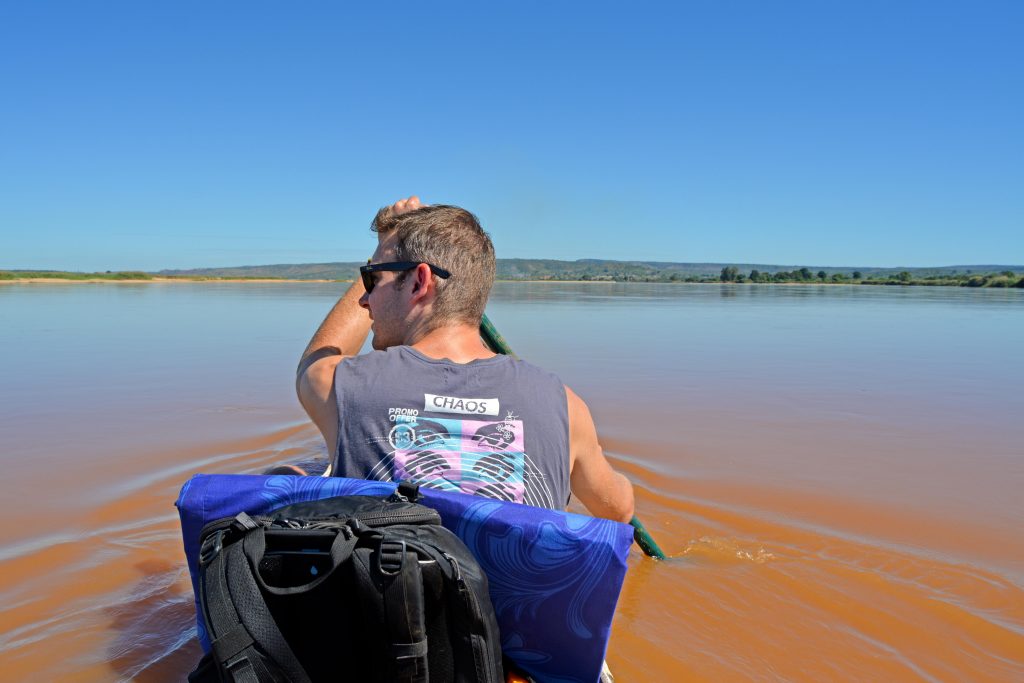 "I've been in love with travel planning ever since I was a little kid," Scott says. "Whenever there was an advertisement on a television show, whether it was a tour or something across the country, I would call the 1-800 number and request a brochure. We'd always get brochures coming to the house. I would also beg my parents on every vacation to let me pick the hotel."
In college, Scott did a semester at sea and went to 15 countries in 100 days, circumnavigating the globe. More recently, he quit his job as a talent agent in New York City to travel the world with his husband for a year. They ended up traveling for a year and a half before settling down in Seattle. 
"When we were on our trip I decided that this was what I wanted to do. I wanted to start my own company and build it from the ground up," Scott says. "I've been to over 50 countries and have the experience to know what questions to ask and what to look up. For example, if you have a good mileage strategy, you can save a lot on your vacation – whether that's through hotels or airfare."
Some of Scott's favorite places to travel include Paris, which he thinks is the most beautiful city in the world, South Africa, and Patagonia, which he's collectively spent three months exploring.
What Do Travel Agents Do While Quarantined?
"As you can imagine, travel has come to a complete halt," Scott says. "I've been working on different aspects of my business like offering new products, opportunities, and services. For example, I'm going ti start doing photo editing. When you're on your vacation, you get those perfect photos, but then you look at your phone and it doesn't capture the beauty that you're seeing. I can edit and touch up photos with Photoshop – I'm pretty skilled at that." 
Scott is also starting to create packing lists to better prepare yourself for your trip. This better ensures that you won't forget your bug spray during your trek through the Amazon Rainforest or your sunscreen if you're going to Bathsheba Beach. 
"I'm working on getting accredited with more organizations. For example, I just got accredited by the Airline Reporting Commission… I'm working on different things like that and making sure that people know I'm totally legit. I want my company to become a personalized travel resource. I want it to be a place where you can go and find different adventures and resources," Scott says. He's also researching travel insurance to determine which ones are worth purchasing. "I want you to have the perfect vacation. I will bend over backward to make that happen."